Polygon is pleased to have worked with top DeFi protocols and projects to solve the biggest pain points in DeFi, i.e. high gas fees and slow txn speeds. More than 200+ Dapps, 15M txns and 300K wallet addresses have experienced how Polygon brings greater accessibility to Ethereum.

Keeping this objective in mind, we think there's no better protocol than Aave to showcase the power of Ethereum scalability and make DeFi accessible to everyone across the world via Ethereum Scaling technologies, no matter the capital size.

Aave is an open-source and non-custodial protocol where users can supply and borrow crypto assets, and earn interest on supplied crypto assets with a variable or stable interest rate. Aave has more than $6 Billion in total value locked and is one of the most widely used lending protocols in DeFi.

Polygon and Aave have strong communities that are united by the shared values of supporting the Ethereum Ecosystem and open-source development. We're super thrilled to support the Polygon and Aave communities to make DeFi accessible to wider audiences globally.

We're pleased to announce that we created a massive liquidity mining program for the Aave markets on Polygon! We've earmarked 1% of the total supply of MATIC ( $40M+ in rewards) for the Aave Polygon markets.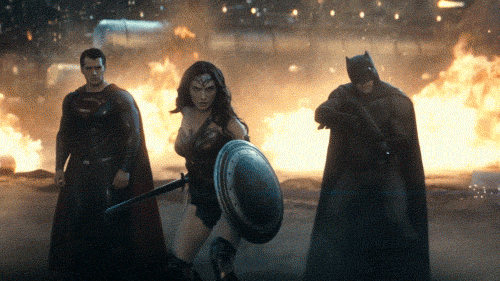 This is how the distribution will go down:

Phase 1: 0.5% total supply (20M$ in rewards) — Apr 14th 2021 (12:00 UTC) to June 14th, 2021 (12:00 UTC)

Phase 2: 0.5% total supply (20M$ in rewards) — June 14th 2021(12:00 UTC) to Apr 13th, 2022 (12:00 UTC)
Polygon Ecosystem Partners will join in for a second layer of Yield Farming
Quickswap — Quickswap, the highest liquidity DEX on Polygon is allocating 3% of its total token supply (30,000 QUICK = over 5M$ at today's prices) in the form of liquidity farming rewards to incentivize the growth of Aave on Polygon! 
Users will earn Aave token interest + MATIC Liquidity Farming rewards + QUICK LP rewards + volume trading fees for those who provide liquidity to Aave token pairs on the QuickSwap DEX.

Comethswap — Comethswap, the second-largest DEX on Polygon is allocating 2% of its total token supply (20,000 MUST = 3.5M$) in the form of liquidity farming rewards to incentivize the growth of Aave on Polygon for god-tier quadruple Yields: — 
Aave interest token yield + MATIC token mining + MUST mining + Exclusive Spaceships NFTs for in-game mining!

For exact distribution details, follow the teams here: Quickswap | Cometh

This marks an inflection point for DeFi on Ethereum. We aim to use 1% of the total supply of MATIC (40M$+), and the farming rewards from the Polygon ecosystem to bootstrap liquidity on Polygon and provide a low-cost, high-speed complementary solution to Ethereum's deep liquidity markets for the top DeFi projects in the ecosystem. We foresee that this liquidity mining event will push more DeFi DApps to be a part of the Polygon ecosystem, and help us achieve the required composability for DeFi on Polygon.

What are you waiting for? Join Phase 1 of Liquidity Mining here: https://app.aave.com/markets
About Polygon
Polygon is the first well-structured, easy-to-use platform for Ethereum scaling and infrastructure development. Its core component is Polygon SDK, a modular, flexible framework that supports building and connecting Secured Chains like Plasma, Optimistic Rollups, zkRollups, Validium etc and Standalone Chains like Matic POS, designed for flexibility and independence. Polygon's Layer 2 Chains have seen widespread adoption with 130+ Dapps, ~15M txns and ~300K unique users.

If you're an Ethereum Developer, you're already a Polygon developer! Leverage Polygon's fast and secure txns for your Dapp, get started here.
Source : blog.polygon